Happy Thanksgiving Everybody!
I could go on and on about all the things I'm thankful for. I could tell you the story about the first thanksgiving we ever had in America. Or I could just be here to wish you all a Happy Thanksgiving. And that's what I'm here to do.
So, once again, Happy Thanksgiving! I hope all is well for you on this day. It's not a very "exciting" day over here, but a very relaxing day none-the-less. I'll be working tonight, and then heading out to do a little black friday shopping. Yes, that's right, I'm a bit crazy. I do have a life though, and I am not camping out like other crazy people.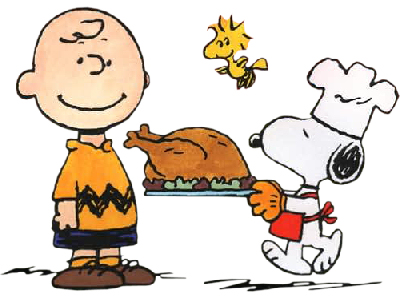 So, on this day we are reminded to be thankful for the things, and people, in our lives. Not only today, but all the other days we should be thankful for the stuff we have. We need to especially remember to be thankful for the stuff we don't like to do (that was in our kids message this morning at church, ha). For example, I hate picking up the garbage after my dog, Lexi, knocks the trash cans over (she has this habit of always tipping trash cans for). But I can be very thankful that I have a dog like her, she has added a lot of joy to my life. Kind of a ridiculous example, but it still makes sense.
So once again, happy thanksgiving to y'all. I'll see you soon.
Signing off, this is Chezzy.